Starting Hearts provides a powerful educational platform for students of all ages to improve outcomes for sudden cardiac arrest victims. With an age appropriate curriculum from kindergartners to high school seniors to senior citizens, Starting Hearts teaches leadership and lifesaving skills to last a lifetime.
Starting Hearts offers online classes to individuals, schools, and organizations with state-of-the-art, interactive content that engages and instructs.  We encourage you to peruse our site and select the class that best suits your needs, and feel free to contact us at info@startinghearts.org for more information.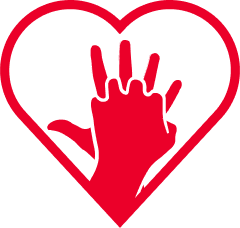 Learn how to perform essential, life-saving compressions and use a defibrillator.  The Starting Hearts' Call.Push.Shock™ class is available via an online course and a classroom program.  Both formats are perfect for businesses, clubs, schools, neighborhoods and families.  Starting Hearts also provides CPR/Defibrillator and First Aid Certification classes for teens and adults from the American Heart Association, American Red Cross, and Health & Safety Institute. 
Call.Push.Shock

™

 for

  K-12 Students

 
Students learn through engaging instructional videos along with energetic in-person instruction.  Life-saving skills are anchored in practice with manikins and defibrillator trainers, lively chants and mnemonics, and age-appropriate video presentations.  Five separate programs offer increasingly complex skills and knowledge, enhancing students' abilities to become lifesaving Neighbor Savers™ in their communities.  Each student program addresses state and national Academic Learning Standards at each grade level.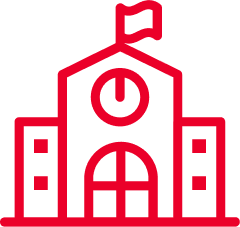 INSTRUCTOR TRAINING GUIDE
For instructors or trainers who will be teaching the Call.Push.Shock.™ curriculum, you can request access to our training guide which will better equip you to lead the Starting Hearts program in your community!
Additional Certification Courses!
Starting Hearts offers several certification courses for you or your group to meet regulatory requirements.  Our staff members are accredited instructors with the American Heart Association, Red Cross and American Health and Safety Institute and offer their official certification courses to the public in engaging, efficient, and effective classes with videos and hands-on practice.  Starting Hearts also offers our own on-line class with certification in CPR/AED for a cost-effective choice!
The following courses are available for certification:
Adult or Pediatric CPR/AED
Adult and Pediatric First Aid and CPR/AED
Adult and Pediatric First Aid and CPR/AED and bloodborne pathogens
Adult and Pediatric First Aid and CPR/AED and Basic Life Support
Basic Life Support
Basic First Aid
Please let us know which course interests you, and we will schedule a class for you at your convenience. Please fill out the form on the right.